Frequently Asked Questions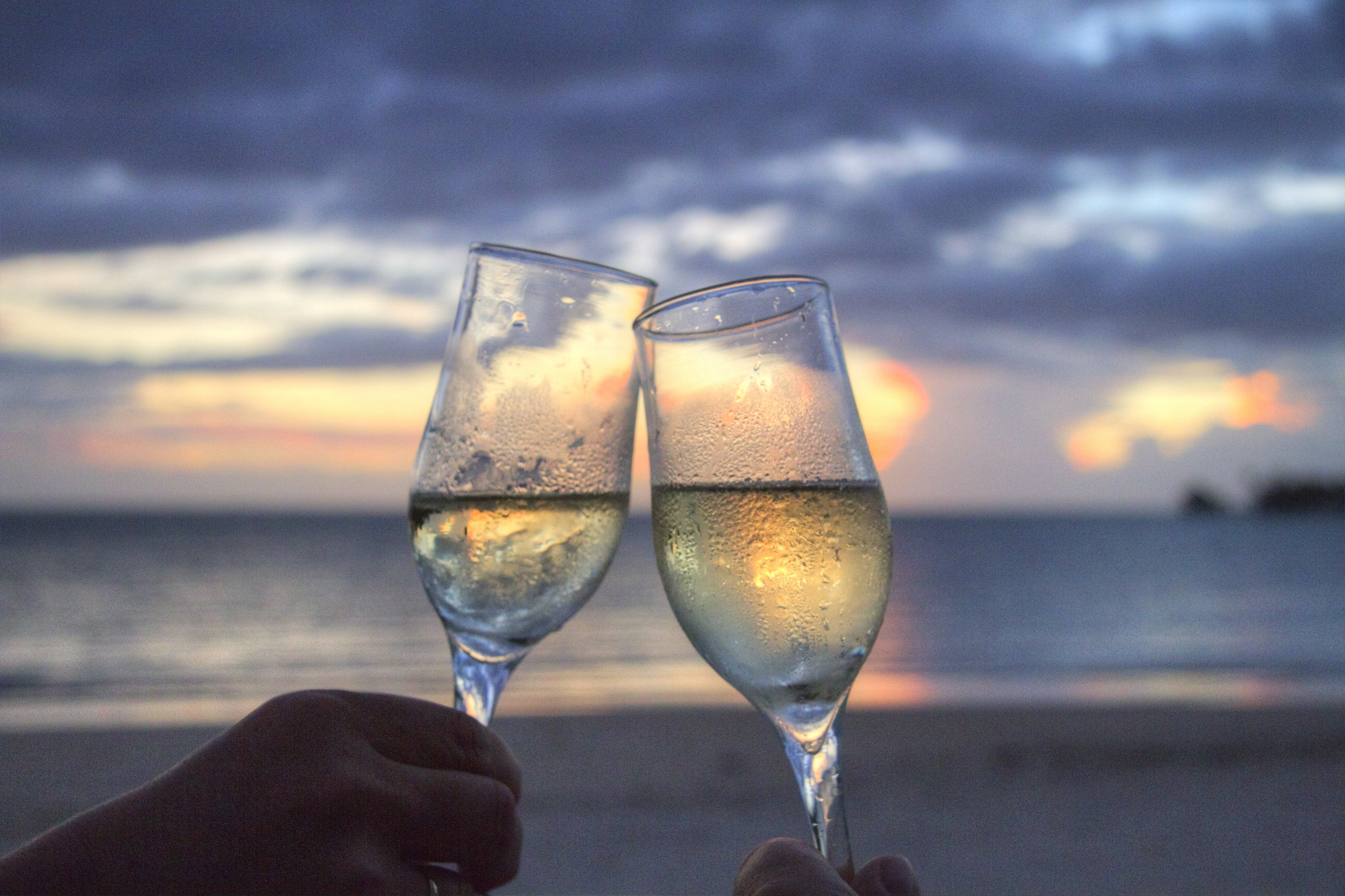 Below are some of our most frequently asked questions. We have tried to answer them as completely as possible. You will find a common theme in many of the answers to these questions, that is: It's YOUR wedding, and Stress Free Weddings is here to make it happen YOUR way with a minimum of fuss. If you have questions that are not answered here, please let us know and we'll do our best to answer them for you.
How long is the ceremony?
Usually about twenty to twenty-five minutes depending on readings, music, family participation, etc.
Can relatives and friends be part of our ceremony?
Yes, you may have a friend or relative who wishes to play a musical instrument, recite poetry, or share a reading that has particular meaning to you. This can also be a way of incorporating parents or grandparents into your ceremony.
Can pets be part of our ceremony?
Yes, they can! We have officiated several weddings with dogs involved in the processional and recessional.
What is the best time for our ceremony?
Any time of day or night! Sunset ceremonies are wonderful, so are noontime and early morning.
What time should our ceremony be so that we can have sunset pictures taken?
Forty-five minutes to an hour before sunset is usually a good time for beginning your ceremony.
Can our ceremony be on the beach or must we use a hotel at the beach?
Your ceremony can be at almost any beach. Usually you do not need permission of the town or city, and some hotels will allow you to use their building or gazebo as a backdrop even if you are not staying there.
What about swimmers and fishermen? Will we have any privacy at the beach?
Most beach-goers and fishermen will keep their distance so that you can have an intimate space for your wedding. Many times at the end of your ceremony, they will give you a round of applause!
What about having our celebration and reception in the same place, such as a condo, a clubhouse, or at a country club?
This can be good because it creates fewer transportation difficulties. If there needs to be setup time between the ceremony and the reception, you could have drinks on a nearby patio or fountain, then guests can come inside. If the weather is inclement, your guests can sit at the tables for both the ceremony and the reception.
What about inclement weather?
If your ceremony is on the beach, you will need a 'Plan B' in case of rain or wind. You can usually work this out with the hotel's or country club's catering department, or we can arrange your 'Plan B' for you.
Can we have a sand ceremony, family tree, hand ceremony, stones, or a wedding candle in our wedding ceremony?
Yes, you can personalize or customize your ceremony in many different ways. We will discuss this with you as you work on your preparations.
How long ahead should we engage Stress Free Weddings?
We book only up to fifty weddings a year, so we can assure you of personal service. If you wish a date that is on a holiday, or a holiday weekend, please book early. A $100.00 non-refundable deposit will guarantee your reservation. However, don't hesitate to ask if we're available to perform a small wedding for you 'this weekend' or 'a week from Tuesday,' we just might be!
Will it ever be that Dr. LePage or his associates cannot be present on our date?
In that unlikely event, we will secure another officiant, and someone from our staff will get in touch with you to assure you that your ceremony will be exactly what has been prepared for you.
What about the marriage license?
Get your license at any Florida County Courthouse, anytime within 60 days of your ceremony. Florida residents must observe a three-day waiting period before it can be used, but this does not apply to out-of-state couples. Cost of the license is about $100.
If one or both were married before, do we need a copy of the divorce decree(s)?
Only if your marriage is within thirty days of your divorce. Otherwise, no documents are needed, only the date on which your divorce was granted.
Do we need witnesses and must they sign the marriage license?
While the State does not require witnesses, it does provide a place on the license for witnesses to sign as a personal record of their participation in your wedding. They can do this immediately after the ceremony.
How do we deal with children, particularly those who may not want to be still for half an hour?
Children should always be welcome at a wedding unless the time is very late, or a nap time has been omitted. But if they are having a bad day, have someone sit with them, or make sand castles with them, or take the children for a short stroll. And remember to bring a favorite toy or blanket!
Can we write and recite our own vows?
Yes, and we encourage you to do so. Your vows can stem from values you would like to share with your relatives and friends. At Stress Free Weddings, we will help you to craft vows that are meaningful for you, vows that express your inner qualities and uniqueness. You can also use traditional vows.
Will we have to memorize our vows or can we have them written on cards?
No, at Stress Free Weddings, we will take care of presenting your vows to you during the ceremony. Dr. LePage will speak your vows a line at a time and you will repeat what you hear.
Can we write our own ring blessing?
Yes, you can. We will go over the purpose of the rings and share with you different ring celebrations used over the years. From all of this, you can craft your own ceremony, or we can do it for you.
Must we have rings?
No, the giving and receiving of rings is not a requirement. However, most couples do have them because they are a living symbol of your being married.
Can we create a banner to use as a backdrop, or hang on the side of a wedding arch?
Yes, and after your wedding, the banner can become a wonderful wall hanging in your home.
Can we have musicians or a DJ play music during our ceremony?
Yes, you can. Many couples wish to have entrance music and a recessional. Some have their favorite music played softly behind their vow and ring recitation, and behind a family unity ceremony.
Should we have printed programs for our wedding?
You may wish to do this, but you do not have to. However, with a program your guests have something they can share with their friends, and if your picture is on it, they will have a picture of you as you begin your wedded life. You may also use small wedding pictures to send to your friends and relatives at Christmas, Chanukah, birthdays, or your first anniversary.
Must we have music, prayers, or scripture readings in our ceremony?
No, your ceremony can be as simple and unencumbered as you want it to be. If you do choose to have such things, they should reflect something that is important to you; something that enhances your ceremony.
Can we have an all-religious ceremony?
Yes, you can. Your ceremony can be crafted from the traditions of Christian (Catholic and Protestant), Jewish, Native American, Hindu, Buddhist, Bahai, Quaker or any of the other religions of the world. If you desire to combine traditions from two or more different religions, we can help you do that, as well.
How much will a Stress Free Wedding cost?
Basic wedding ceremony fees begin at $275. Out of area fees, transportation, and other services are extra. We will work with you to provide the services that you desire within your budget. All fees include consultation, guidance, and professional advice.