Loving Celebrations for Over 35 Years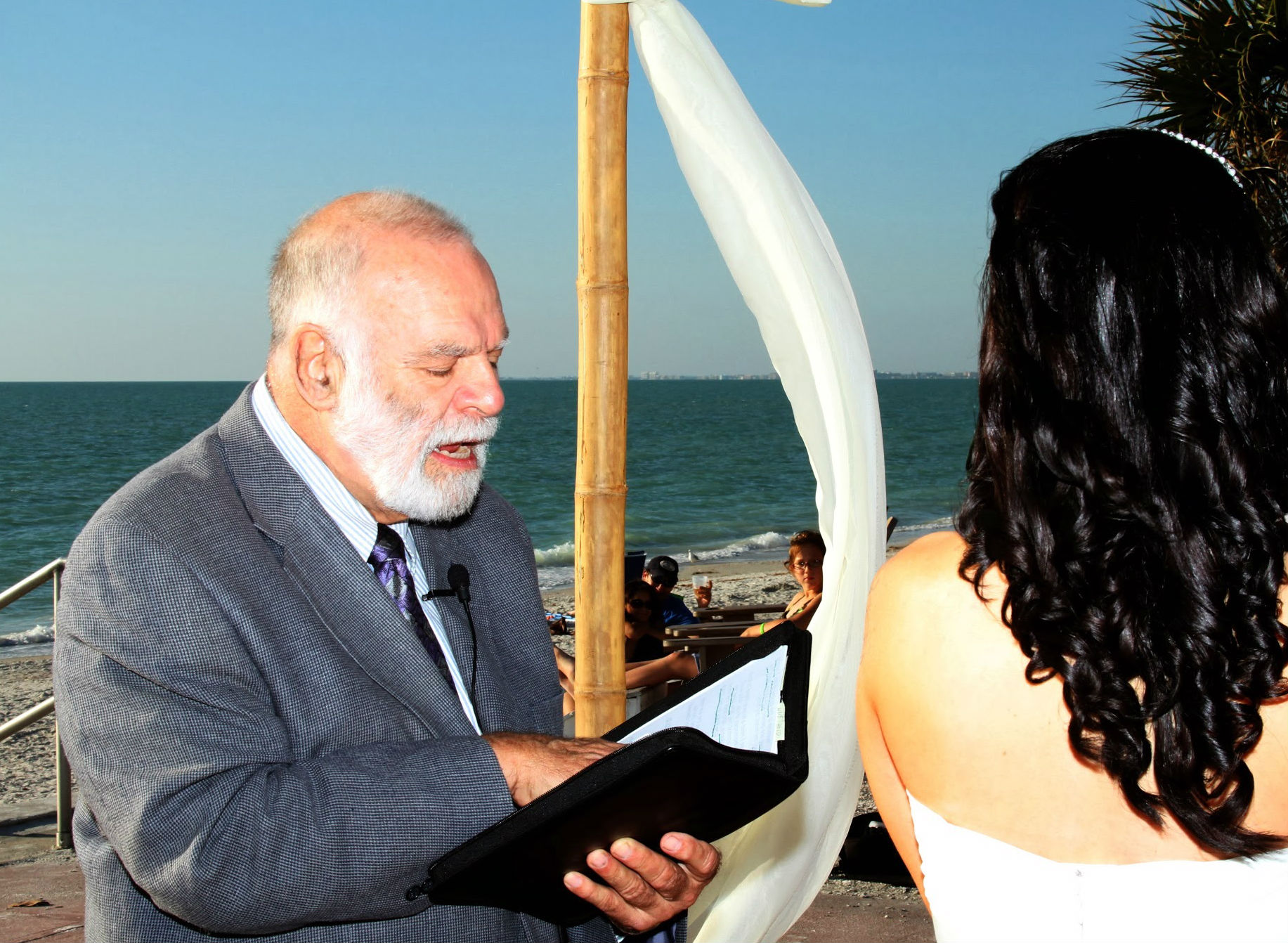 Whether you want an intimate wedding on a beach, or an elaborate affair at a four-star hotel, Stress Free Weddings can create a ceremony that shows your mutual love and commitment, as it reflects your style, grace, and taste.
You decide what you want us to do—and you only pay for that effort, no more. But even if we just contribute a small part, your ceremony will benefit from working with a wedding specialist who cares about you.
"Andy, We want to thank you for being so flexible with the ceremony. You have truly been a delight to work with. I'm so glad we went ahead with the blessing stones, and I love the way you incorporated them into the ceremony."
Michelle and Barry Edwards
Please call Andy at Stress Free Weddings: 727-517-1148 — After more than 35 years conducting loving celebrations we know what it takes so you and your guests can enjoy your special day, your way!
Best Destination Weddings
Although planning a long-distance destination wedding can be difficult, Stress Free Weddings makes it easy by communicating clearly with you from the beginning.
"We had a destination wedding on Sand Key Beach and Andy LePage was our officiant. He was excellent to work with and we communicated with him by email for months to develop a personalized ceremony that fit our style."
Zach and Caralyn Anderson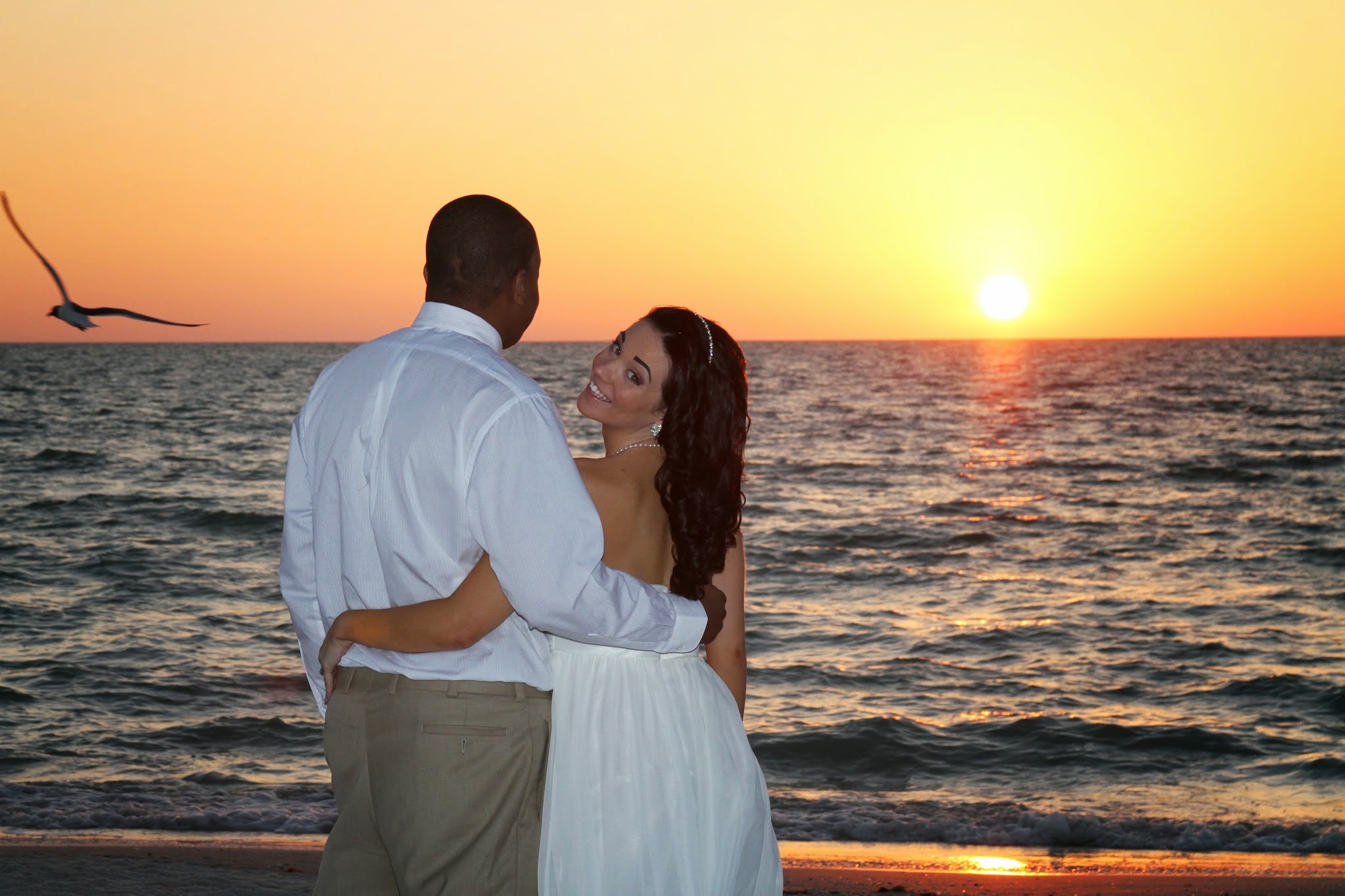 Our specialty is Gulf-coast Florida weddings on a beach— day or night. The beaches from Clearwater to St. Pete sparkle with clean white sand, deep blue water, fluffy white clouds, and an endless sky. You—and your guests—will love the area!
We offer the best value because we don't saddle you with a lot of extras that don't fit your needs. It's your wedding day; it should be about you.